Morseville Route 32 or simply MV-32, is a state route in Morseville that runs 915 miles between Martinsville and Norton Beach. 765 miles out of all 915 miles of this route, MV-32 goes Northeast-Southwest.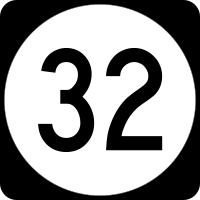 Route Description
Edit
Angrybirdsrio32 Memorial Parkway (MV-32) begins at Interstate 10 in Martinsville, Morseville. Then it travels Northeast out of Martinsville, intersecting SR-4 and later, SR-32 meets Interstate 810. One point, it reaches Tuson, Cliffside City, and Viewport..
Ad blocker interference detected!
Wikia is a free-to-use site that makes money from advertising. We have a modified experience for viewers using ad blockers

Wikia is not accessible if you've made further modifications. Remove the custom ad blocker rule(s) and the page will load as expected.